So a couple of months ago I made a thread asking about a Jackson Soloist. Alright, so two months later and I´ve finally gotten one, and I´m incredibly happy with it. I decided to buy used, and I ended up getting a 1989 USA made pre-Fender custom soloist, which is in a lovely shade of sparkle blue, I might add. Anyways I am thrilled, and I wanted to put some pictures up!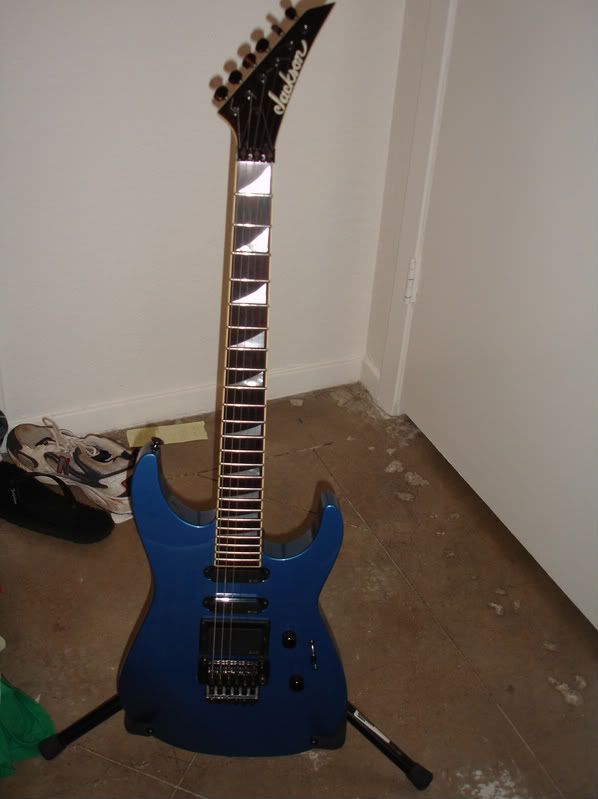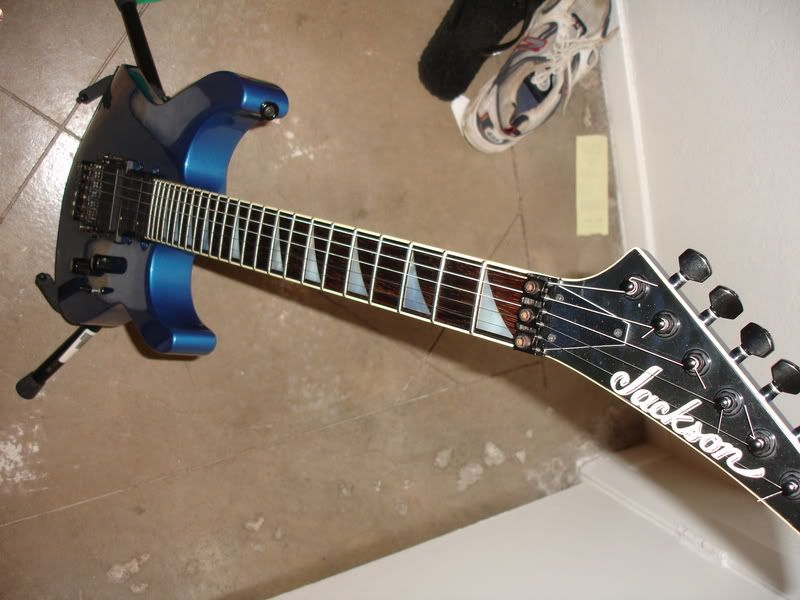 Cheers!
Looks great man!!

I had a DInky a few years back, I´ve always found the Jacksons that the necks are very long....in comparison to the body which seems quite small. But great sounding guitars. You´ve done good going for a pure Jackson, after Fender took over they went down the pan a bit IMO.

Really nice guitar though dude!! Very nice indeed!!
Nice. I love fully bound necks/head stocks like that. I dig it.
Very sweet. I´m totally jealous. I´ve wanted a some sort of USA Jackson for a while now. The blue is great and the EMGs are just the perfect finishing touch.
Thanks guys! I´m glad you like it. I was very happy to get a pre-Fender model. I too, have heard that the quality of Jacksons has decreased some since Fender took over.