I found this online and thought I´d share it... The snake guitar.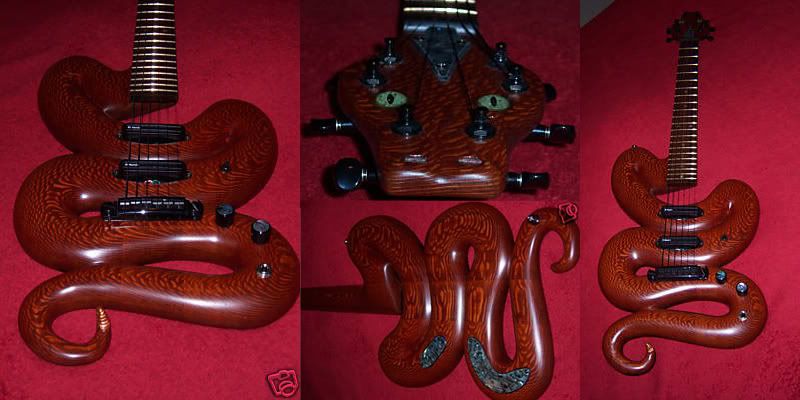 That is....demonic. Hehe.

How would the shape affect the tone though?
I´d hafta just hang that on the wall and not play it.
I´m not sure what effect the shape would have on the sound. It is cool though. I would most like hang this guitar too and not play it that much.
snake guitar

This is my guitar. The sound is no different then a normal guitar. I got the idea of the neck cutout from the alvarez dana scoop. If you want to contact me, my email is smolinski.2009@comcast.net
Wow that is awesome. You did a really great job on this it looks great.